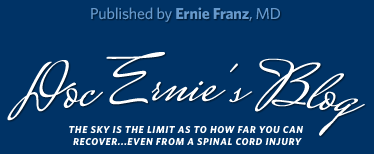 Doc Ernie's Blog
Europe and Kenya, repeat!
As I "pen" this, I am in Split, Croatia. In late March Gwen and Daniel and I were off to visit Heidi, who is doing a semester abroad in Salzburg, Austria. After a fabulous week and a bit more, Gwen flew off to resume doctoral work at UW, and Daniel to work in his software programmer role. That same day I flew to Kenya to teach medical students (49 of them!) who are in their 4th year of med school with Maseno Med School - teaching on trauma topics: statistics/trends, ATLS trauma initial evaluation and management, closed head injury and long bone fractures. Currently behind malaria and HIV, road traffic accidents are the third leading cause of death there!
After that also teaching at Sagam Hospital to family practice residents on similar trauma topics.
There is so so much more to be done. Fortunately it appears I will have time to do more teaching when I head back to Kenya in just over a week. The official goal of the second trip is to work with the staff at Nehemiah International in order to develop a long range sustainable plan - for both the farm and for the 20 students we are supporting.
By May 9th I should be homeward bound. I shall shortly report on the state of RTA's (road traffic accidents) in Kenya. All in all, it has me thinking of going back to school for a masters in global medicine…. but first, to finish editing my book. And that is why I now find myself in Split, Croatia.
Trackbacks (0)
Links to blogs that reference this article
Trackback URL
http://www.docerniesblog.com/admin/trackback/320508
Ernie Franz, MD | Bainbridge Island, WA 98110