Who is DocErnie?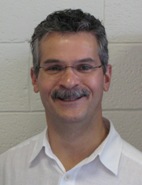 Ernie Franz completed his undergraduate and medical school degrees at Indiana University. He finished his Emergency Medicine residency training at Michigan State University in 1988. Thereafter, he and his wife Gwen moved to Bainbridge Island where he worked in the Harrison Medical Center ER until 2003. While there he also served as the ER Director for 6 years. From 2003-04 he worked at Virginia Mason Medical Center's ER until the time of his injury; treating over 50,000 emergency patients in his career. Ernie and his family enjoyed hiking, bicycling and other outdoor activities including travel. Dr. Franz commuted to work by bicycle and maintained a rigorous training regimen that included occasional bicycle racing. His wife is a professional violist and actively performs in various genres from classical to jazz, and from bluegrass to Scottish fiddling; also recording music, and playing as a substitute in the Seattle Symphony, Pacific NW Ballet orchestra and other local ensembles.

On the afternoon of Monday August 23, 2004 while bicycling Dr. Franz was struck at nearly 50 mph by an intoxicated teen driver. After nearly four months of hospitalization he was discharged home to the care of his wife and three children, now aged 20, 18 and 16. Dr. Franz is a C-5 incomplete quadriplegic with numerous other injuries that will prevent him from ever working in the ER again. While quite fortunate to have no brain injury, he is physically challenged to provide for his family.

Dr. Franz currently serves as a UW Medicine clinical faculty volunteer teaching medical students in typically 2-3 courses per year; he also serves on Harborview's Patient Advisory Board, and works in both group and individual settings speaking to and encouraging others who have sustained spinal cord injuries and other personal trauma. He has also served on the Pushing Boundaries board for the past 3 years and is a Stephen Ministry leader in his local church. He maintains a busy schedule with his family and remains active physically through bicycling, walking, occasional jogging, and group fitness classes.